Interior & Exterior – Decorative & Performance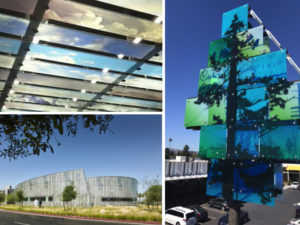 Vourvoulis Architectural Glass Consulting helps architects, designers and artists to realize their visions in glass.  We love to think outside of the box and won't shy away from unique ideas and concepts, while helping our customers find the best solution for each project and budget.
Our consulting services cover all types of decorative glass, including but not limited to:
  laminated glass with inter-layers such as photographic, printed film, organics etc.
  3D & 2D laser engraved glass
  fritted glass, incl. digital
  patterned glass
  sand-blasted glass
  cast glass
  switchable glass
  applied films
  back-painted glass
  insulated glass
  glass flooring & stairs
  glass systems
  structural glass / curtain walls
We love to push creative boundaries.